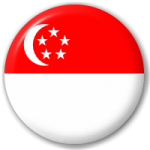 We appreciate you for wanting to come behind us through your regular giving or a special/one-time gift.
Here are two ways you can give:
1. By Check
• Send a check to our office:
Make your checks payable to : 'Cru Asia Ltd.'
Indicate on the back: 'For Simon & Lillian Seow'
Include a small note with your name and mailing address
• Mail it to:
Cru Asia Ltd.
18 Verdun Rd
#04-01
Singapore 207280
• You will receive a receipt for your gift in the mail (with a self-addressed envelope for your next gift).
 2. By Internet Banking Transfer
Here's how to do it:
1. Transfer the gift to the following bank account:
Beneficiary:     Cru Asia Ltd
Bank:               Citibank Singapore Ltd
Branch:            Capital Square
Bank Code:      7214
Branch Code:    011
Account No:     0-012652-003
2. Send an email to accountsdept@cru.org.sg after you have made the transfer to inform our office of the transfer
(so that they can look out for it and process accordingly).
3. Include the following details in your email:
Your Full Name:
Date of transfer:
Amount transferred:
Monthly/One time:
Name of Staff (you're giving to):
How to send in gifts: (in U.S. or anywhere else)
Please email me if you have further questions.