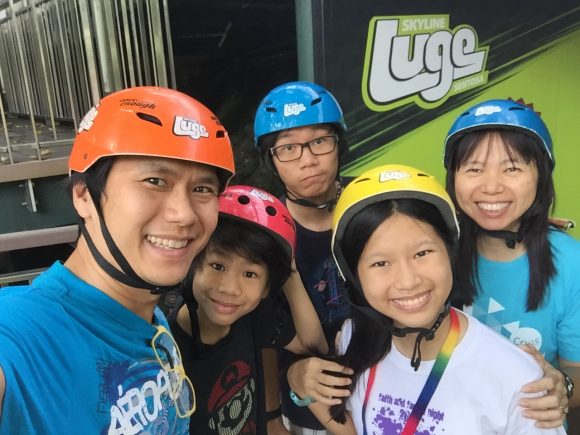 We left Orlando (our home for the past 5 years) in July and moved back to Singapore. Many of you have asked us how we are doing and how our transition has been. Thank you! Considering that it's a major change for us, especially for the children, we thank God that it has been generally smooth. Sometimes we feel like we are still trying to catch up with life…
Here's a snapshot of the past few months since we returned:
stayed for a month at friends' home

our flat was renovated in a record 6 days!

we started homeschooling (again)

moved to a new church plant to help start the work

attended a re-entry retreat that was so good for our souls

started a new cell group

Lil's mom came to live with us

Lil joined Simon's team (Global Digital Strategies) and is also serving the Cru Singapore digital strategies team
Simon continues his role in the global team, and is also mentoring and coaching leaders in Singapore
Our Financial Needs
As many of you know, we raise 100% of our salary. Without faithful partners praying and giving, we won't be able to do what we do. In the coming year, we need to raise for a shortfall of $3000 in monthly support, and an additional $15,000 for the upcoming US staff conference in July '17. We desire end 2016 and begin 2017 with strong financial support. If God has blessed you, would you consider giving a special Christmas gift of any amount to help meet our needs? Please take a few minutes to pray that God would provide for us and ask Him what part He may desire you to play.  
Here's more info on how
you can partner with us –  give.seow.cc 
We consider it a great privilege to share our prayer needs as well as our financial needs with you. However the Lord may lead you to respond, we are grateful and take joy in knowing you are standing with us for the gospel.
Your partners in His service,

Simon & Lillian Seow
(Staff with Cru Singapore)