As mentioned last week, we wanted to update you some more on God@work in the digital space, and how your prayers have made a difference. This image offers some highlights. We trust it would encourage you how the Lord has used you to support this work.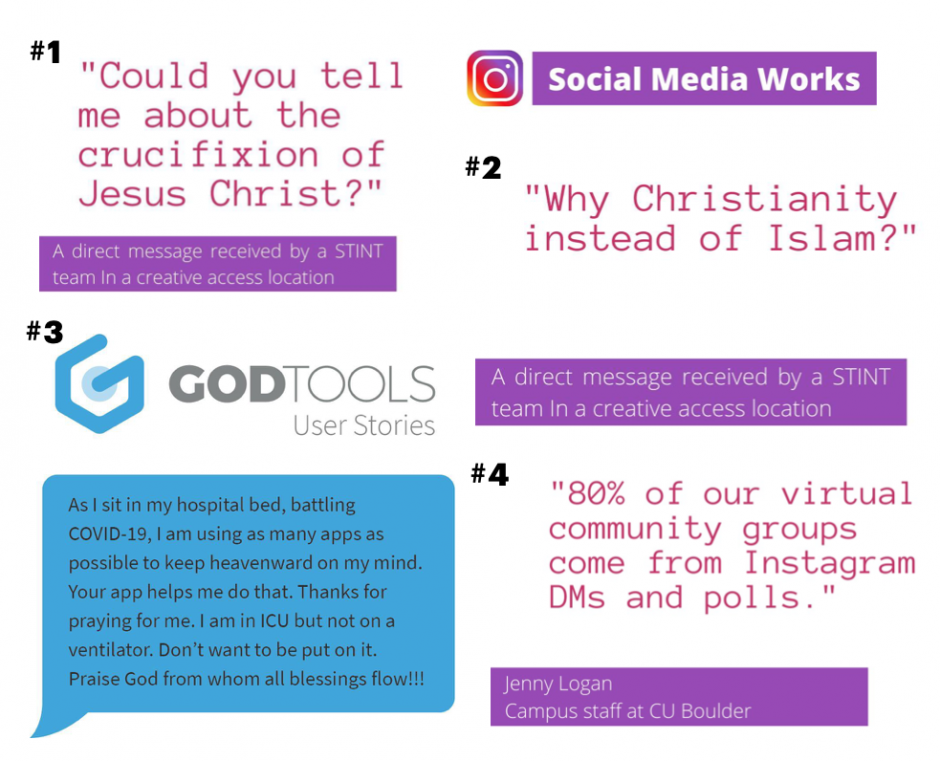 Because of Covid-19, so many more are turning to social media in search of answers. Many are asking spiritual questions. They would stumble upon a Google or Facebook ad that we have put up or landed on one of our targeted websites. (#1 and #2)
#3 GodTools is a mobile app created by Cru to make it easy to share your faith. Translated into 90 languages, it has been opened 4 mil times by 1 mil people in 224 countries. It even has a simple training module to equip you to share your faith! 🙂 If you haven't downloaded it, go find it on your App store on Google Play.
"80% of our virtual community group come from Instagram DMs (Direct Messages) and polls."
#4 This is a quote from one of our staff expressing how much digital engagement is so crucial at this time. Instagram direct messages and other interactive elements help us, disciple people, even at a distance.
We need wisdom and insights to know how to keep pressing on to discover more ways to engage with people in the digital space.