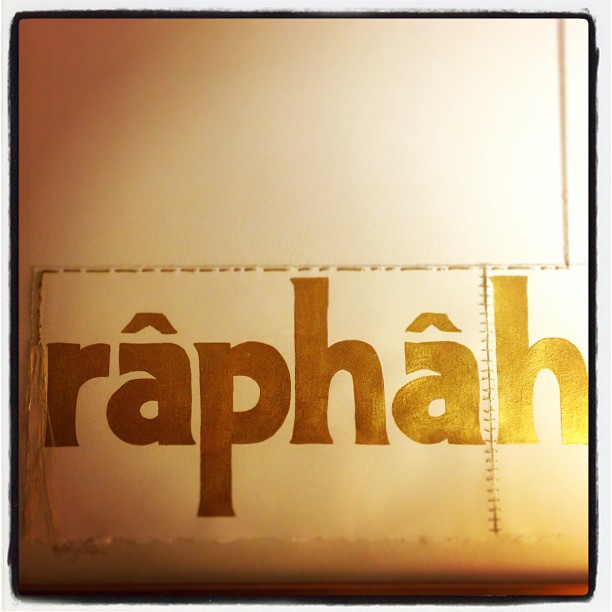 I saw this simple yet beautiful art piece in the prayer room at our office yesterday.
The little explanation below read: "The NIV version of Psalm 46:10 says: Be still and know that I am God. The Hebrew word for still is 'Raphah' which is a causative verb and means to cause yourself  to get quiet, to mend by stitching…"
The artist went on to explain how she had initially mistakenly left out the 'h' and had to literally repair it by stitching it to the rest of the piece. She adds, 'I come to God imperfectly, with my mistakes'
My part is simply to 'Come, just as I am (even with all my mistakes) and be quiet before Him'.
His part is to mend, repair, make whole.
"Lord, I'm still before you…
whisper to me your words of wholeness in my life.
I'm broken… in desperate need of you."
You too can come to God with all your imperfections, with all your failures, all your mistakes. He wants to 'stitch' you up,  He wants to heal you, make you whole again.
Would you let him?